What is an Outright Bet?
Before you place a sports bet using your favourite sports betting website like Betway or 1xbet. It is important for you to understand how it works. African Football Bets not only provides daily sports betting predictions and sports betting tips but we also want to educate you to become a smart sports bettor.
An outright bet is a bet a sports bettor would place on the outcome of an entire league or competition rather than on an individual game. As an example African Football Bets has a preview of the 2018 World Cup in Russia which features outright bets.

How To Place an Outright Bet.
You can place an outright bet on online sports betting websites like Betway, Sportingbet South Africa, 1xbet and Bet9ja NIgeria. Outright bets are usually placed before the season starts or the competition/tournament starts. You can also place an outright bet during the course of the competition.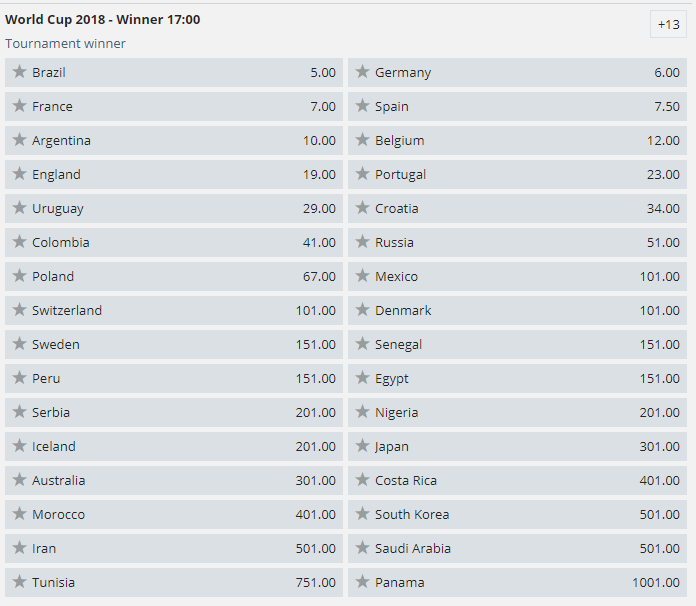 An outright bet is very popular due to the high payouts when compared to other popular bets.  However you get a higher payout if you place the bet before the tournament starts .

There are different types of outright bets, you can predict team's finishing position, bet on a number of season points or back a player to score most goals. The number of outright bets is increasing every season and these are becoming extremely popular among the sports bettors.
Read more betting reviews
African Football Bets wants you to become a smarter sports bettor so please read up on all our betting reviews here.